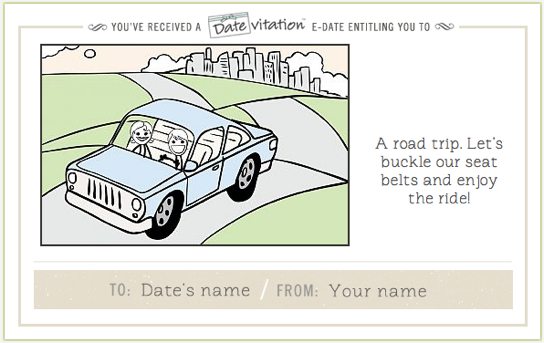 There's no better way to reconnect in your relationship than taking a weekend to hit the open road with your favorite guy or gal. Summer isn't over yet, and we think August is the perfect month to plan an impromptu road trip, just the two of you. Check out our tips below:
1. Pick a destination, and put it on the calendar: Whether you have a specific location in mind, or you're open to finding someplace new, choosing the destination is half the fun. The majority of states within the U.S. have tourism websites that are helpful resources when it comes to planning. Once you've agreed on a location, mark your trip on the calendar – in pen. It's so easy to get caught up in work and life, we sometimes forget the importance of setting aside time for each other. This small (but important!) step will ensure that happens.
2. Do your homework: There is no worse faux pas on a road trip than running out of gas in the middle of no where. Avoid a potential disaster like this by mapping out your route before you go – locate gas stations, food, rest areas and (if you're like us) coffee houses ahead of time so you know what to expect. It may also be helpful to utilize tools like Yelp to familiarize yourself with your destination city so you can find the best activities and restaurants, and make reservations if necessary.
3. Make a playlist, throw on some comfy clothes and be ready to cruise: Your playlist sets the tone for your road trip, so choose wisely! Add songs that bring back good memories from your relationship and you will be reminiscing in no time! Of course it's important to include songs the two of you can jam to (Call Me Maybe, anyone?) and a few power ballads to belt out together. It's amazing how good music helps pass the time.
4. Be okay with getting lost: Remember that the point of your trip is to spend some quality time together. Getting off-course is a part of life, and sometimes the best memories come from the unexpected. Take this opportunity to talk to each other (see our blog on asking thought-provoking questions here) and laugh together. Pack your sense of humor and be ready to have a blast with your partner, and everything else will fall into place.
Enjoy this post?

Then, you'll love our newsletter and FREE step-by-step video guides to 10 romantic actions you can take today to make your special someone very happy. Just enter your email and zip code below.