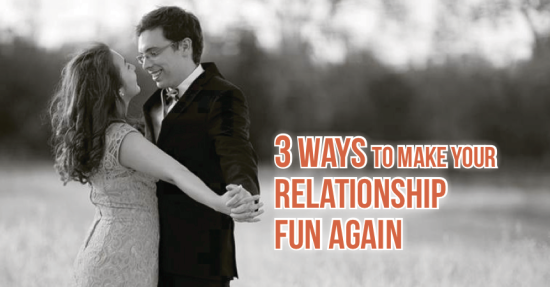 Have mornings that were once kiss-filled and animated become exchanges of grunts and silent gulps of coffee? Complacency is the enemy of relationships (and life in general). Don't letyourself settle for dull routine and lazy tedium. Put in the effort to make your relationship lively; it really doesn't take much to put in little investments that have happy, constant returns.
1. Hide love notes for each other
Writing and slipping love notes to each other is a wonderful game that can easily become a romantic part of your lifestyle. Longer, full letters to each other are also lovely, but just a quick few sentences every so often is the base that you want. It only takes a minute to jot down a brief statement of your affection, but it will give your partner a moment of joy and a feeling of being loved that will stay with them for the rest of their day.
When he's sick, slip a small note of love inside his pill bottle. When she has an important presentation that morning, leave a sticky note on her laptop screen to give her a boost of confidence when she opens it up. Hiding them around the house can become a competitive game where the goal is to surprise each other – go for coat pockets, cereal jars, books, under the toilet seat, and more. A bonus is that you'll amass a collection of love notes that you can read and smile at anytime.
Continue reading >