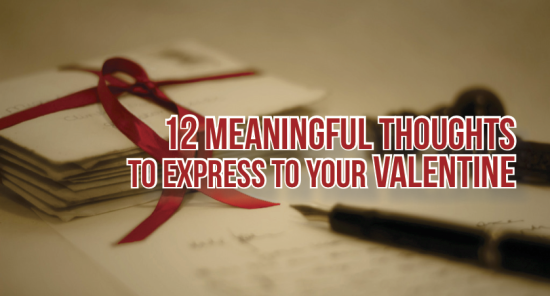 1. "I've become a better person because of you."
It is a deeply moving thing to hear – you meant so much to them and were such a positive influence that you pushed them to become a better person. They wanted to become a better person for you, and they became a better person because they met you. You gave their life new meaning and purpose. When they hear these words, they'll have a sense of responsibility for loving you that gets validated and a feeling of humble honor as they think about all the ways you've improved their lives, too.
2. "I have never loved you more and I will never love you less than I do in today."
This is a classic love quote, but take a moment to really consider what it signifies. My love for you grows each day. I love you more than yesterday, but less than I will love you tomorrow. Every day, I fall more and more in love with you. It lets them know that every day, they make you happier and happier and you find new things about them that make you love them even more. The more time you spend together, the more reasons you find to be grateful for having them as your partner. Your love deepens as time go by.
3. "The moment that I realized I loved you was when…."
You know you love each other, and you know that you fell in love somewhere along the way. Take some time to tell your sweetie when it was that you realized that you fell in love. It doesn't have to a specific moment – for many people, it was a sudden realization one day that it had already happened. Tell them about that day. If there was a specific moment, your partner will feel touched to hear it and you'll both reflect fondly to the beginning of your love.
Continue reading >