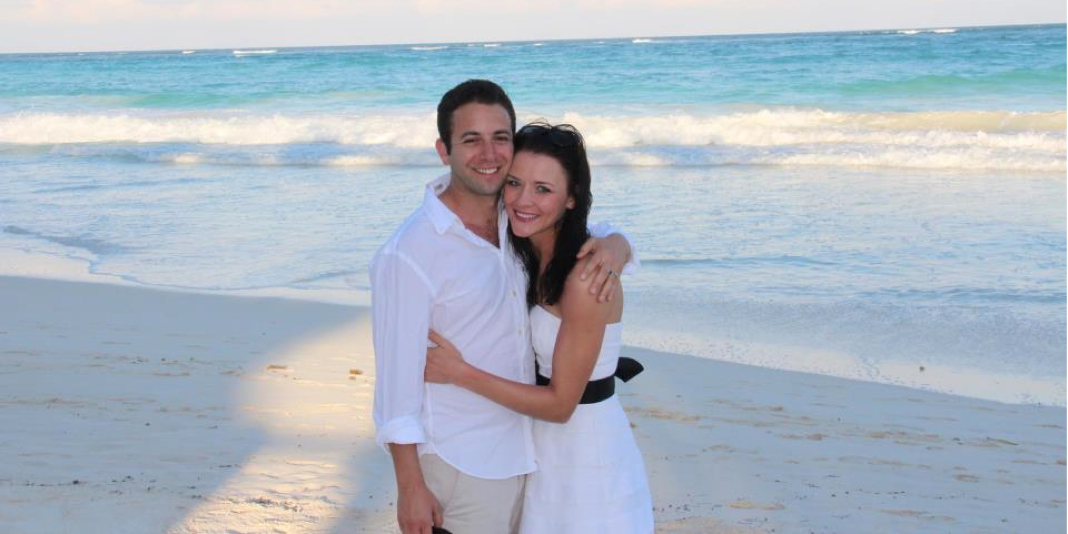 We thought it would be fun to do a Datevitation spin on Stephen Covey's 7 Habits Of Highly Effective People, which we're calling the 7 Habits of Highly Happy Couples.
Block "Just Us" Time – We are all so busy these days. Work. Family. Friends. TV. The Internet. With so many things competing for attention and so few hours in the day, it is easy for weeks or even months to fly by without spending any quality time with your partner. That's why Olga and I have a new tradition. The first Sunday night of every month is blocked off in our calendar for an evening with just the two of us. We discuss what happened last month and talk about the month ahead. This has worked wonders for our relationship, and I'm sure it would do the same for yours!  Thanks Brad Feld for the great idea!
Know The Words "I'm Sorry"

– You're not perfect. Nobody is. And occasionally you are going to screw up. When you do, say "I'm sorry." But what is really difficult is learning to say "I'm sorry" when the situation is not so black & white, and perhaps you are both at fault. It may feel good in the moment to have the scathing last word in an argument, but you can find even greater satisfaction in taking the high road by being the first to say "I'm Sorry." By taking this approach, you'll find you can often quell an argument that would otherwise escalate into a full-blown fight.

Say Goodbye With A Kiss

– Before you leave the house, give your partner a kiss goodbye. Everytime. It's a sweet little gesture that only takes a second, and will leave you both with a good feeling as you embark on your day. This one is super simple so there is no excuse to not implement this habit immediately!

Make Love Often – Intimacy is vital to any healthy relationship. Indeed, one of the best parts of being in a relationship should be the regularity with which you can get it on Yet, so many couples let days, weeks, and sometimes even months go by without making love. So here's an idea: Decide that making love will be a habit in your relationship. You can even block time for intimacy and put it in the calendar if necessary.
Try New Things Together

– Don't be that couple that always goes to the same restaurant and makes "date night" seeing a movie once a month. You are unhappy because you are bored! Happy couples try new things, challenge each other, and like to get out of their comfort zone. As an example, Olga challenged me to face my fear of heights and we recently went paragliding together. She also bought us a flight lesson for my birthday. Conquering a fear with the help of your partner will undoubtedly bring you closer together.

Be Each Other's #1

– We have a lot of people we care for deeply in our lives. Our family. Our friends. Our community. But at the end of the day, there should be no doubt that you are each other's top priority. Olga knows that she is the most important person in my life and that I have her back. I know she feels the same about me. Make it a habit, through words and action, to be each other's #1.

Do The Little Things

– We always hear the importance of doing the "little things" — those actions that can take just minutes but will leave your sweetie smiling for hours. But happy couples actually do the "little things" and do them regularly. If you need ideas in this department, you'll find a lot of step-by-step video guides to little things you can do today on our blog, including my personal favorites:

how to put your own custom fortune in a fortune cookie

(without cracking the shell) and

how to surprise your special someone with a custom postcard

(using your smartphone). Both of these examples take just minutes to do, and you'll be amazed at how much happiness they can bring to your partner, and therefore, to your relationship.
What do you think about this list?   Can you identify any habits in your relationship that you think should be on this list?  Please let us know in the comments below!
Enjoy this post?

Then, you'll love our newsletter and FREE step-by-step video guides to 10 romantic actions you can take today to make your special someone very happy. Just enter your email and zip code below.
4/03/2013