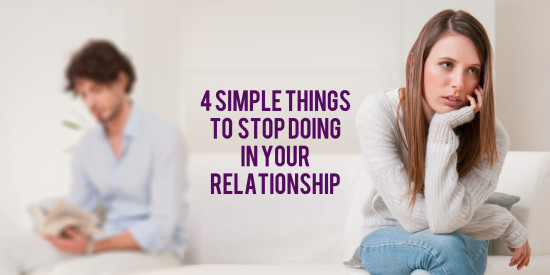 1. Keeping a Tally
Don't keep track of the gives and takes of your relationship. Keeping track of who did more and who did less will only consume you in petty accounting, reducing your relationship to a tally of input and output. Trying to keep score and demanding immediate and equal reciprocation only creates resentment and disillusionment. Eventually, it's unclear whether something is being done out of affection or stressful obligation to keep the tallies even. If you feel offended that he didn't leap out of his chair to do the dishes after you made dinner, he might bring up the fact that he took off work last week to drive you to the airport, and soon you're engulfed in an argument of "well, I did this for you, so what did you do for me?"
Scrutinizing every single exchange between the two of you only breeds resentment. Relationships are a constant flow of giving and receiving. A healthy relationship will have a natural balance, so focus on what you can do for your partner rather than stingily keeping track of what they're doing for you.
2. Neglecting to Compliment One Another
After the initial infatuation stage where you're constantly complimenting and praising each other, we often grow complacent. Now that we're comfortable with each other and securely a couple, there's presumably no need to make the effort to impress or flatter each other. It's strange, when you think about it, that the longer we love someone, the less we remind them about that. Complacency is the enemy of relationships.
Remember to compliment your partner every day. Tell her how beautiful her eyes – the things that first captivated you – are, and tell him how much you appreciate him for being a loving father. Long-term relationships sometimes get a bad rap for being "boring" – ensure that yours doesn't become that by being conscious of and reminding each other why you love each other. What makes them attractive and admirable to you?
Continue reading >